---

The Amulet Of Time
Difficulty:

60 Minutes | 2-6 Players
In search of a magical artifact that possesses the power to control time itself, you are entering the old castle of "The Order". You must solve puzzles, overcome traps, open secret passages, retrieve the ancient artefact, and escape before time runs out! Adventure awaits ...
Children 13 & under must be accompanied by adults (at least 1 adult per 5 children).
Starting at $35/player
---

The Pink Panther
Difficulty:

60 Minutes | 2-6 Players
Inspector Clouseau is on his way and will be here in 60 minutes! You have a once in a lifetime chance to steal the most prestigious diamond in the world - the Pink Panther itself. The clock is ticking ...
Children 13 & under must be accompanied by adults (at least 1 adult per 5 children).
Starting at $35/player
---

The Book Of Souls
Difficulty:

60 Minutes | 2-6 Players
Every 100 years when the moon and stars align, the ancient curse can be lifted. Enter the secret chamber inside an abandoned monastery and solve its riddles to free the souls. But you must hurry, for if you fail, the book shall close for another 100 years.
Children 13 & under must be accompanied by adults (at least 1 adult per 5 children).
Starting at $35/player
---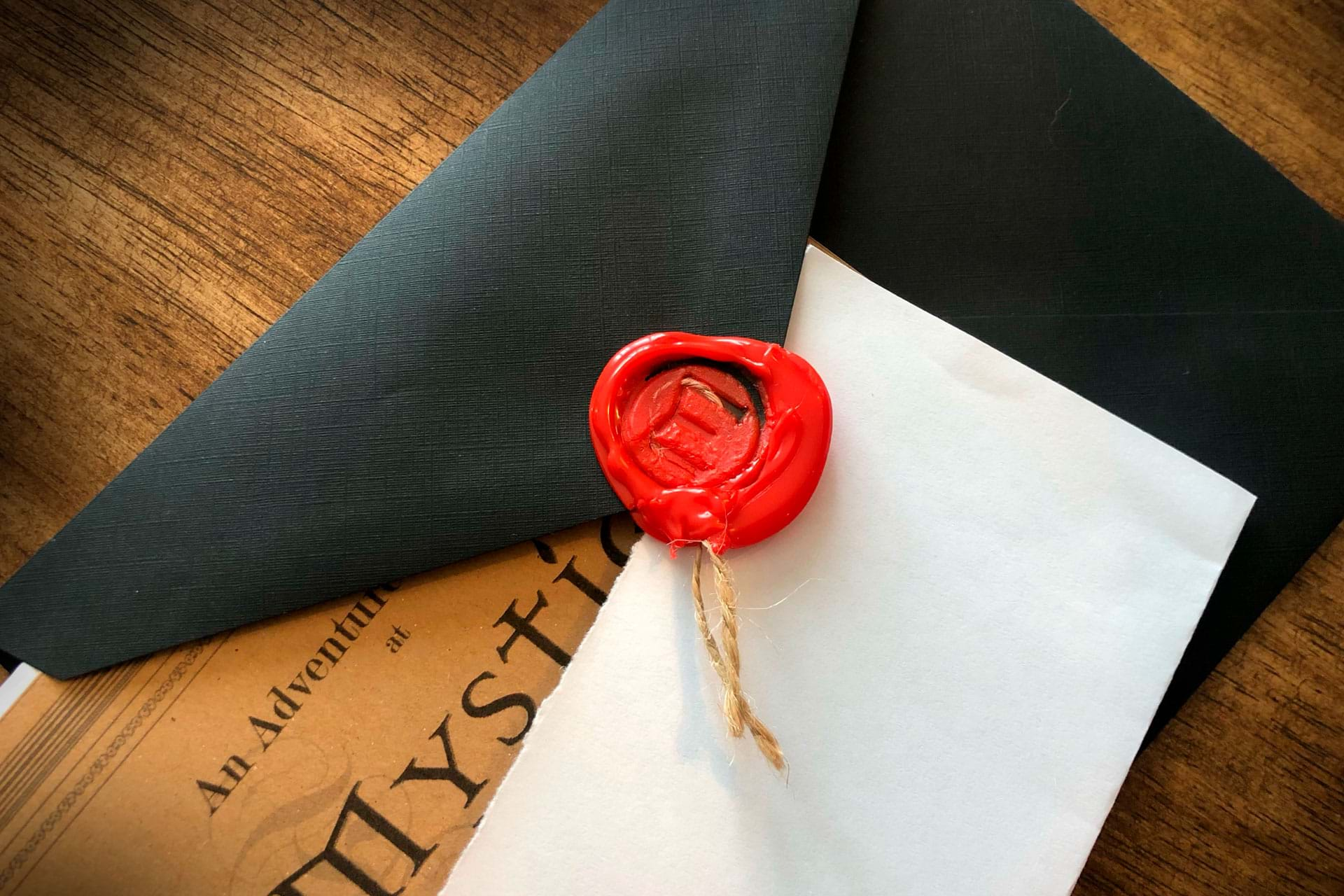 Treat your friends to an Adventure
By amount
($50 / $75 / $100) or purchase a voucher
by number of players
| 2-6 Players
Mystic Escape Room Vouchers make a great Gift!! Purchase a voucher, and we will send you a "Mysterious" black envelope with a Gift Certificate containing your code, and an invitation to come experience the Adventure.
Vouchers can be purchased either by amount or by number of tickets.
What are people saying about Mystic Escape Room?

GOOGLE

5.0

from 579 Reviews

"The Book of Souls was the best escape room we have ever done, and we have done a lot (and I really do mean a lot, we pretty much do two every weekend). There were so many different types of puzzles, different effects, and the theme was so unique. I highly recommend this one, it is a must do!"
Karena B.
YELP

5.0

from 95 Reviews

"Took our employees here last week for a team building event. We did the two medium difficulty rooms and both of our groups had a blast! I have been to 5-6 escape rooms and think Mystic was the most fun out of all of them. Stephanie and Abby were really friendly and helpful. When I booked, Stephanie even gave us a special time not available on the booking site so we could start at the same time and race each other. Would highly recommend!"
Brenda P.
TRIPADVISOR

5.0

from 84 Reviews

"What a great way to start the NY! The Mystic Escape Room experience is beyond compare! We did the new Book of Souls room and were blown away. The story, linear clue progression, complexity, and overall experience were just amazing. Best escape room I have encountered. Lots of surprises and great fun! Highly recommend."
Faye W.
---
We are located in Colorado
5776 S. Rapp St. Littleton, CO 80120
If you Google Search the phrase "Best Escape Room In Denver" you will get a lot of information. You will get links to local Denver Escape Rooms, You Tube videos and articles talking about the different Escape Rooms in Denver metro area. However, you will soon find that almost all Denver Escape Rooms have great reviews, and finding the good ones is not easy. The "Top 10" lists we found seemed very at random and did not necessarily reflect the reality.
So before moving on, let's talk about what makes an escape room good. While it can be argued that the best rooms are the ones that are the most fun, there are certainly other factors. One factor considered by many is how automated an escape room is. Everyone can throw together a bunch of puzzles and pad locks but Mystic Escape Room takes it to the next level. At Mystic Escape Room Denver, we believe the best measure is the level of immersion that a player can experience. If you walk away feeling like you were transported to another world, we would say that was a Great Escape Room. Denver has many such experiences, but as to which one is the Best Escape Room in Denver – well that will have to be up to you.
So come on over. Treat yourself and your group to an amazing escape adventure, and you will see why the reviews are so high. Every one has a great time, and whether you decide that this is something you are into it or not, you will certainly have an amazing time at Mystic Escape Room!